Full-scale expansion of BL comics worldwide!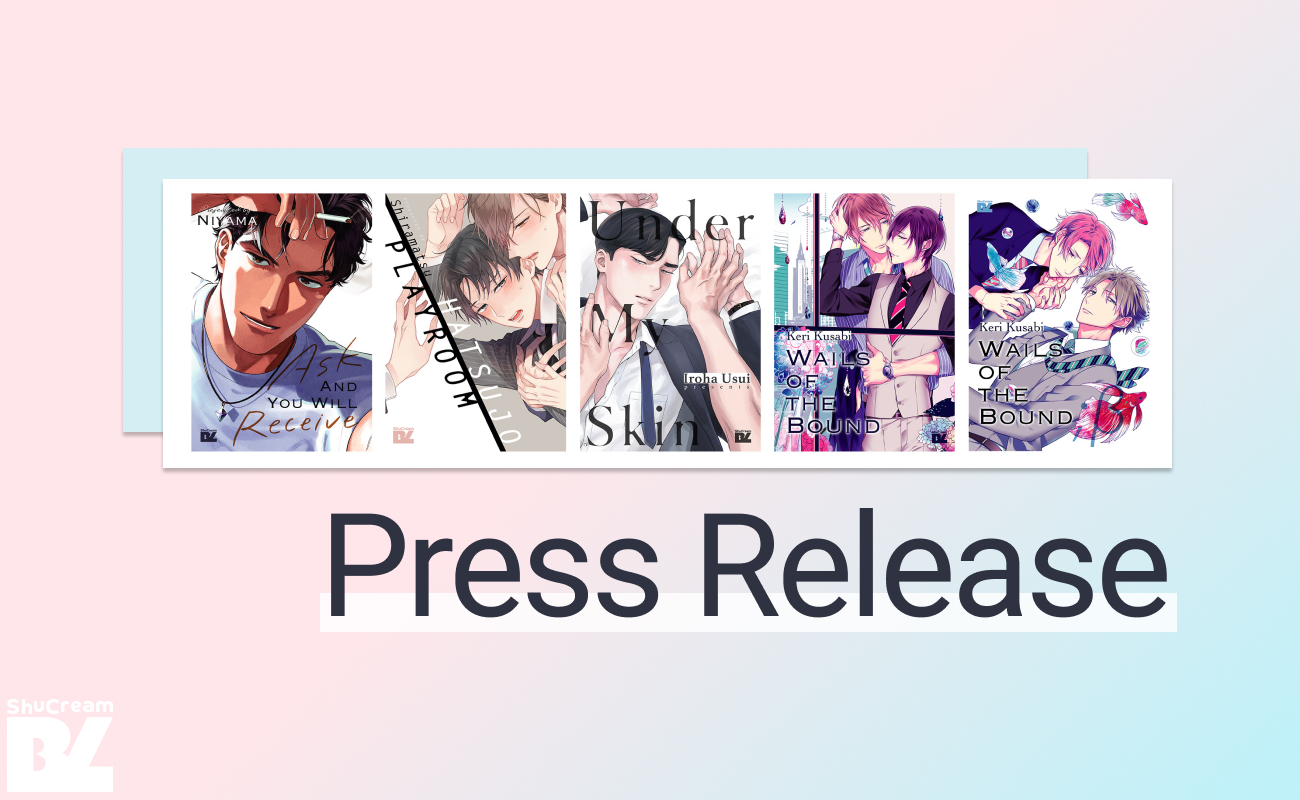 English version online release on BookWalker, MangaPlaza, etc.
Keri Kusabi Sensei Online Event
In addition to South Korea and Taiwan, we started expanding to other countries as well!
Manga production company ShuCream Co., Ltd. (Chiyoda-ku, Tokyo, CEO: Mariko Yoshida) has started full-scale overseas online release of BL comic labels such as "from RED", "moment" and "Ameiro".
1. BOOK WALKER Global Store will start sales from 17:00 (Japan time) on February 21, 2022, and Manga Plaza will start sales from 17:00 (Japan time) on March 2, 2022. After that, we plan to expand distribution to include other online bookstores such as MANGA.CLUB.
2. In preparation for the launch, we already started publishing information on our English language social media accounts, and, in addition, we launched our English website today.
3. We will be holding online events targeting English-speaking countries. The first will be an online live drawing and talk event in April 2022 by Keri Kusabi Sensei, known for her Wails of the Bound series.
4. Prior to the English version, we signed an exclusive contract with a Korean corporation for the Korean version, and with a Taiwanese corporation for the Traditional Chinese version, for each label, and we are actively developing them.
5. We started preparations with publishers in each country for multilingual development in French, German, Italian, Spanish, Polish, Thai, Vietnamese, etc.
---
Regarding full-scale overseas expansion
Since our founding, our theme has always been "Manga beyond gender".
For more than 30 years, we have been producing manga for the female public in a variety of genres, with the motto of bringing out works that are not bound by the old views of gender.
BL is one of the fruits of "Manga beyond gender", and we would like to deliver the fruits of our work to readers not only in Japan but also around the world.
In addition, as a countermeasure against piracy, we believe it is vital to strengthen monitoring based on cooperation with publishers in each country and to sell legitimate translated versions as soon as possible. In the selection of licensees for our overseas expansion, we emphasized the importance of those who share our views on piracy.
We will continue to call on our readers overseas to help us prevent the spread of pirated copies by collecting information through social networks as needed.
Details
1. English-language store "BOOK WALKER Global Store"
Company: BOOK WALKER Co.,Ltd.

Start date: February 21, 2022, 17:00 (Japan time)

"ShuCream Debut Promotion" Campaign

Campaign URL:

https://global.bookwalker.jp/select/342/

Campaign period: Thursday, February 21, 2022 – February 28, 2022
More works will be added after the campaign ends, so don't miss out!
2. English-language store "MangaPlaza"
Company: NTT Solmare Corp.

Distribution start date: Tuesday, March 1, 2022,

17:00

(Japan time)
3. English Website and Social Media
In addition to introducing our manga, the English website will also include interviews with the artists. Please follow us to check the latest information.
4. Online events
#1: Live Drawing and Talk Event by Keri Kusabi Sensei

Date: Monday, April 11, 2022, noon (Japan time)

Participation fee: Free
ShuCream BL plans to use its close network with the authors to hold talk events with the authors themselves and their editors. Details on how to participate will be posted on the website and social media at a later date, so don't miss it!
5. About the Korean and Traditional Chinese versions
* Some works may be released by publishers other than those listed above due to rights restrictions.
6. Future Multilingual Development
We are also preparing for release in a variety of other languages. We are working hard to expand distribution worldwide.
English Version Lineup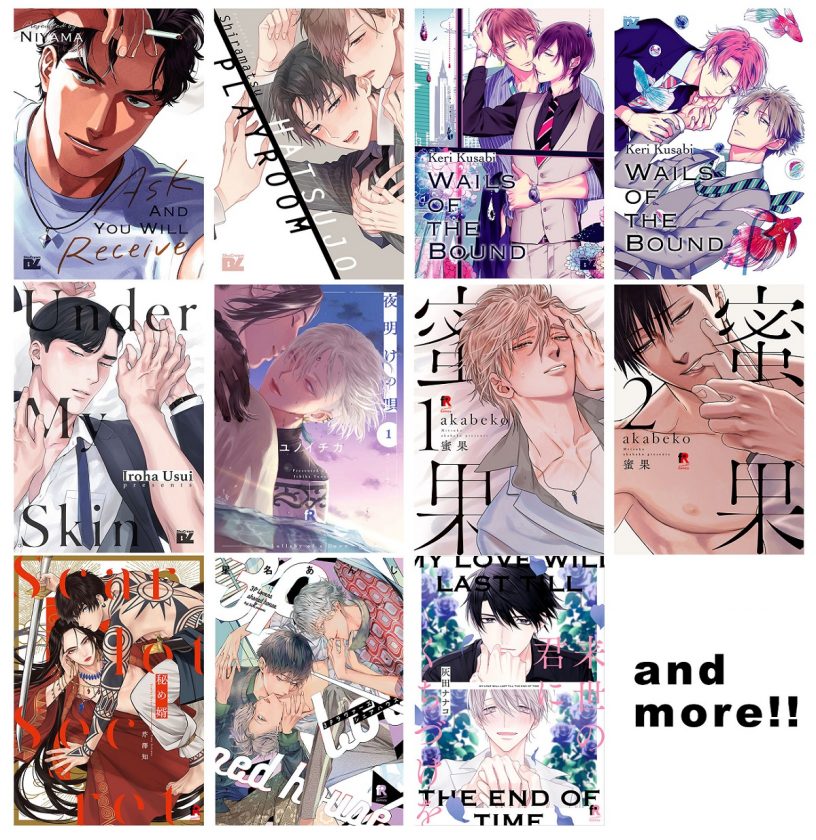 Coming Soon
"

Lullaby of The Dawn

"

Ichika Yuno

"

Nectar

" akabeko

"

Scarlet Secret

"

Tomo Serizawa

"Rooming with My Two Lovers" Anji Seina

"Our Love Will Continue on in the Next Life" Nanako Haida
and more!!
■ Contact
To send the request for foreign rights, use this inquiry form.